We are Dawn & Jan Watson and we have been running our stained glass studio since 1985 and we are still very much inspired by this fantastic medium. In August 2017 we moved our studio to Kirkharle Courtyard, surrounded by the stunning Northumbrian countryside..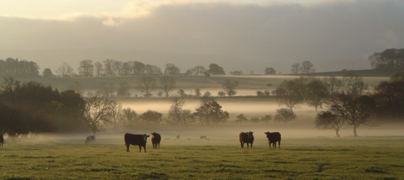 Our stained glass work includes commissions for private homes, places of worship, commercial and public buildings. Much of our work is inspired by nature, the elements and the picturesque countryside that surrounds us.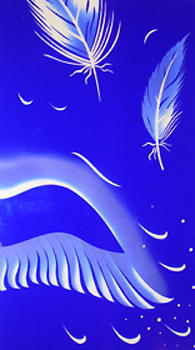 Our lives have been steeped in creativity from childhood as both of us come from creative families with arts and craft activities being very much a part of everyday life; we just could not imagine life any other way.  We have a love of glass, the colours, the textures & the effects light can create and we never tire of experimenting with ideas and techniques; that is why we do what we do.
We have been passing on our skills and knowledge to students for over a decade.  We find it such a pleasure to see their skills progress and become fuelled with the same enthusiasm and creativity that has filled our lives for so many years.